Global Goals Jam 2021 – Spring edition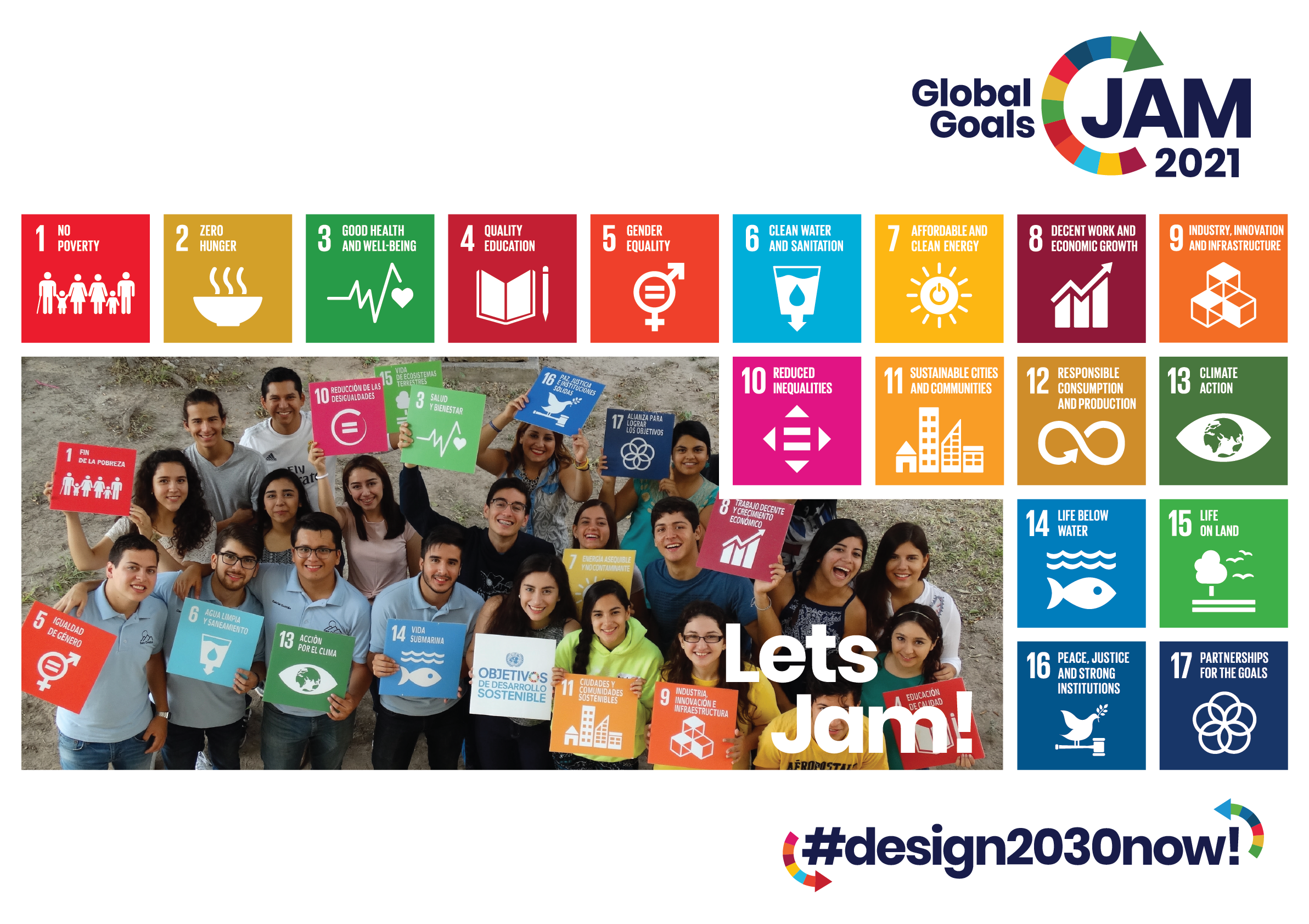 Do you have a passion for solving social challenges to improve lives? Join us for the first Spring edition of the #GlobalGoalsJam! This is a two day event where creative teams work together on local challenges related to the Global Goals. Using a tailored toolkit, we will create interventions aimed at short term targets in support of the long term Sustainable Development Goals.
The Sustainable Development Goals (SDGs), otherwise known as the Global Goals, are a universal call to action to end poverty, protect the planet and ensure that all people enjoy peace and prosperity.
In 2016, United Nations Development Programme approached Digital Society School to create a collaboration that connected the design community with the Sustainable Development Goals. Using our expertise in Design Methods and international collaboration, we designed a process that empowers people to create direct impact for the global goals, solving local challenges relevant to their own context.
"We are very interested to see how all the ideas that come out of events such as our Social Good Summit can really take effect and make the world a better place by 2030. Our long term partnership with Digital Society School (with whom we co-founded the Global Goals Jam) facilitates a way to take real action. People all over the world can see and learn from each other's work, as well as provide inputs across borders to create a global design community for the Global Goals."
Boaz Paldi – Engagement Manager United Nations Development Programme
---
Global community
In fall, we host the Jams together with more than 70 cities over the world. Take a look at globalgoalsjam.org for more info on the global community!
Amsterdam Jam – Spring 2021
This year, we are hosting the event in Amsterdam also in Spring, as a pre-event for the community and a way to involve our Spring trainees in the Jam as well. By joining in Spring, you'll be able to work with designers, developers and researchers from all over the world, that are training with us for a semester on how to design for societal and sustainable impact. Join them to work on challenges by our industry partners, while learning how to design for sustainability and co-create in an online space!
---
Schedule
Monday 1 March // Day 1 (9.30am-5pm)
9.30-10.00am – Opening Global Goals Jam
10.00-1pm – Sprint 1: Explore it!
1-2pm – lunch break
2-5pm – Sprint 2: Respond to it!
Tuesday 2 March // Day 2 (9.30am-5pm)
9.30-10.00.am – Check in and warm up
10.00-1pm – Sprint 3: Make it!
1-2pm – lunch break
2-4.30 – Sprint 4: Share it!
4.30-5pm – Closing
---
Meet the experts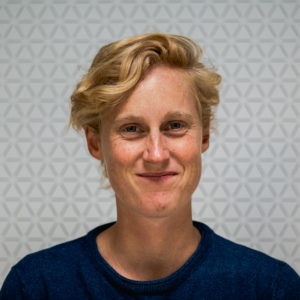 Anneke van Woerden
Experienced trainer and facilitator working on the intersection between design, social innovation, and sustainable development. Responsible for translating the produced research and knowledge of the Design Across Cultures track into hands-on tools, methods, and trainings.
---
Questions
I am not a designer, is this for me?
Yes, it is! We believe that the world's global challenges cant' be solved from one single discipline so we aim to create multidisciplinary teams where all skills, perspectives and backgrounds are welcomed.
2 days is a bit much for me, can I just join part of it?
No, unfortunately not. You'll be working in a dedicated team that follows a specific design process, so it might be disruptive and chaotic if you just join in for a part of the 2 days. Plus it's also much less much fun!
Why is this course so much cheaper than all your other courses?
The Global Goals Jam is a global community that aims to be sustainable as well as inclusive. We highly value the possibility of anyone joining this experience, so don't approach this as a learning experience per se, but also as a way to network and to get to know us. The price is based on (part of) the involvement of the trainers and coaches that will support you in the 2 days.
What you will learn
How to design for and with SDGs;
How to work together in a multidisciplinary, multicultural team;
How to collaborate and co-create online, using tools such as Miro and Zoom;
How to work on a local challenges within a global context;
Not exactly what you're looking for?
We understand that your organisation might have specific needs, and you might need specific learning paths or custom courses tailored to your specific needs. Our in-company trainings might be what you are looking for, contact us and we'll arrange for one of our experts to design a course to cater to your specific needs.