Adaptable Mindset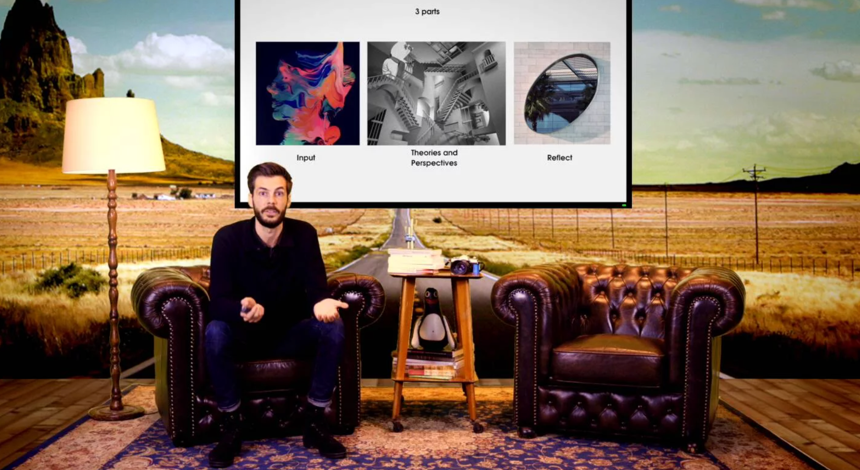 Get the tools, mindset and skills to develop an adaptable mindset in your personal and professional life.
---

This course will empower you to find your own way in this increasingly complex world. A world that changing fast, new technologies and new realities are arising every few months. Education has difficulty keeping up and businesses fail to adapt. In order to adapt to this ever-changing world, you need to develop your own mindset and tools to help yourself and others. Developing your own (adaptable) mindset will allow you to embrace and deal with change much more effectively in both your personal and professional life.
ATTENTION!
Please select only one ticket when registering. We can only process one ticket per user for giving access to the course. Discount codes apply only to Standard tickets and cannot be used in combination with other discounts. Thank you for your understanding and see you soon online!
You will develop your skills with:
---
3 essential modules
Real world cases
Habit-forming & awareness tools
Methods to enable creativity and deal with change, or uncertainty
Ways to nurture a must-have mindset for innovation
What you will do
---
MODULE 1: EXPLORATION
In this module we will present you with activities and examples that will allow you to expand your perception about the world and be open to new possibilities The explorative mindset is essential element of creativity, innovation, design and art. If you want to create solutions that will disrupt and transform your field, you need to nurture this mindset.
MODULE 2: PERSPECTIVES
This module is about taking diverse perspectives, provoking, thinking critically. If the module on exploration was about nurturing openness and curiosity, this one is about questioning. The purpose of this module is to develop a mindset of taking multiple perspectives in consideration when exploring a topic that you would like to create innovation in.
MODULE 3: REFLECTION
This module is about building capacity to process information, to synthesise and connect with your personal values, passion, needs. The process of reflection supports you to integrate all of the ideas, possibilities and perspectives you have been exploring. This process allows you to come up with unique new ideas, identify opportunities that you might have not noticed before and discover the essence (for yourself) of all the information that we are constantly flooded with.
Whom is this course for?
---
This course is virtually for anyone who wishes to create something or desires to be surfing the wave of the new digital society rather than drowning under it.We invite all creators, makers, tinkerers, explorers, innovators, entrepreneurs, geeks, cool moms and dads, inspiration seekers and impact makers.
Meet the experts
---
Robert Overweg
Robert Overweg is a Digital Society School Ambassador for our Data Driven Transformation track. He's an artist, gives lectures, dwells in virtual worlds and is creative director at the 160 people tech company Triple. Where he has worked with the likes of Vodafone, Heineken and Ebay. Robert has given lectures at MIT, SXSW and the European Commission. He has exhibited at the Centre Pompidou and the media biennial in Seoul. It's quite simple, Robert likes to help people and companies. According to Robert it's even easier if people learn to help themselves by developing an adaptable mindset.
Ruben Jongkind
Ruben is most known for his role as head of talent development at Ajax. Where he wrote together with Johan Cruyff and Wim Jonk the manifesto for the velvet revolution. A philosophy that revolutionized the Ajax youth academy.His main focus was always to create the right learning environments for people to help them become adaptable and independent. What this revolution at Ajax brought, is widely known. According to Jongkind, Cruyff and Jonk in a football academy it should (always) be about individual talent development.
Peter Vermeiren
Peter Vermeiren is a mind hacker and mind explorer, ever since his youth. As an entrepreneur in digital health he brings scientific research to the market, he is also president of Compassion for Care through which he teaches about compassion and mindfulness in Healthcare. He is a teacher of meditation and breathwork to groups of enthusiasts or groups at corporates, he brings over 20 years of experience to the course.
Not exactly what you're looking for?
We understand that your organisation might have specific needs, and you might need specific learning paths or custom courses tailored to your specific needs. Our in-company trainings might be what you are looking for, contact us and we'll arrange for one of our experts to design a course to cater to your specific needs.